Traveling abroad for holidays is on everybody's bucket list now. Travel makes people happy and free and almost everyone is fascinated about meeting new people and learning about new cultures. And that is what motivates the youth of today to travel abroad, often with a tight budget. And why not?
Why should the budget ever be a constraint when you want to travel and see the world?!
And that is why we are going to give you some really important tips that will help you hack your vacation to make it a super-affordable one. And yet admire the beauty of Asia and Australia unhinged!
1. When traveling in Singapore, get a day pass for their Mass Rapid Transit, which is super efficient and covers the whole country. A 3-day pass should cost just around Rs. 950.
While Singapore is expensive to live in, public transport is very efficient and very prompt. There is not a single part of the country you cannot travel to on the Trams.
The bonus – You can literally travel unlimited with this pass.
2. Walk in Kuala Lumpur and shop at Lot 10 to save anywhere between Rs. 2000 to Rs. 4000
Kuala Lumpur also boasts of a good public transport system. But the awesome hack here is that you can just rent a hotel room in Chinatown. Chinatown is relatively less expensive than the other fancy hotels in the other parts of the city.
Also, Chinatown is at a walkable distance from almost all the tourist places. And about the mall Lot 10, it is a place where all genuine brands sell their products at the best rates in all of SouthEeast Asia!
So, now you know!
3. Drink beer in ultra-cheap rate of just Rs. 65  at one of the ever-present 7-Eleven stores in Bangkok. And you can eat 3 times in a day in Thailand for as less at Rs. 200!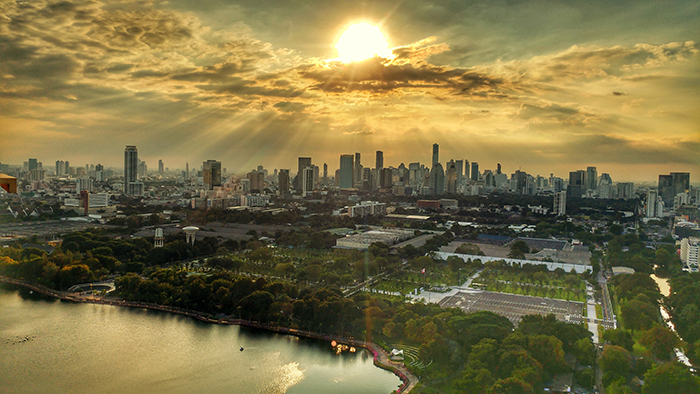 Thai street food is as good as the hotel food. What's more, it is also known to be safe. And the quality is almost the same.
4. Get your friends together and rent a car in Australia and travel throughout the country in it! A rental car will cost you just Rs. 400 a day.
And if you are traveling alone and are living in one of the ubiquitous hostels across the country, you can just put up a note on one of the noticeboards and get a company for a road trip!
5. Rent a farmhouse and go grocery shopping to save on hotel room and restaurant costs in Australia. You will save a bomb.
Hotels and restaurants are incredibly expensive in Australia. Instead of living in a hotel in the middle of the city, you can rent a farmhouse in one of the smaller towns and buy food from a grocery store.
This way you can cook food in the kitchen and save a lot on hotel costs.
6. To travel around in Bali, you can rent a motorbike for just Rs 300 for a whole day! You can eat street food for just Rs. 80 for a plate full of chicken and veggies!
Bali's hotels are ridiculously expensive and the same can be said about the restaurants. Cab drivers are also relatively expensive. You can just rent a motorbike and ride the whole day anywhere!
Look out for inexpensive brunch cafes and local Warungs that are basically low cost local restaurants.