The food industry is plagued with the blatant corruption of adulteration. Almost every processed food that's out there is adulterated in one degree or another.
Just surprise raids do not help. The manufacturers just bribe the officials and everything goes back to normal. These adulterations harm our health in ways we are ignorant about, even though there is enough literature about it on the Internet and even in our high school science textbooks.
One Kerala IAS officer decided to change the trend and do something none of her colleagues have done all over India. She decided to put her foot down on the food industry in the whole state of Kerala.
TV Anupama, the Food Safety Commissioner of Kerala has collected over 6000 samples of adulterated food samples during her random checks all over the state.
Out of the 6000 samples, 750 samples had dangerous levels of adulterations. They were penalized as per law.
Some of the vegetables and fruit samples contained 300 times more pesticide than the permissible limits!
She went out of her way to encourage the people of Kerala to grow their own vegetables. As a result of this 70% of Kerala now grows their own vegetables. Before this, they used to import 70% of their vegetables from Tamil Nadu.
The state government also helped her in the fight against the pesticide lobby and the adulteration mafia.
She also posted the details of raids and actions taken on the official FB pages. This led to even more public awareness. As a result, the people put their faith back in public officers and the government.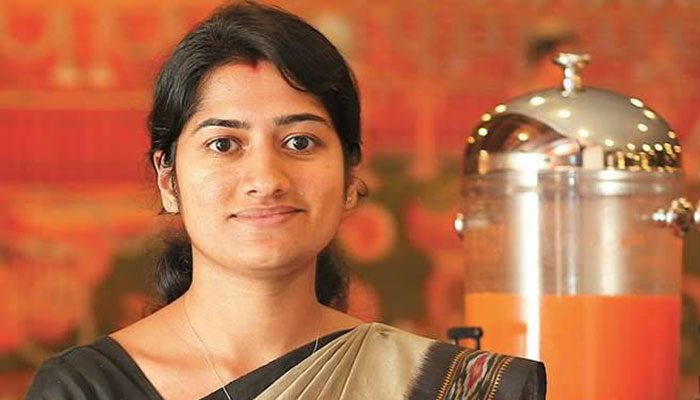 But even though it was her initiative, she remains a modest person –
"We were only a part of it. We spoke about it, presented in the meetings about it but rest was done by the government or public."
Today, the Kerala people consume better food because one officer had the guts to stand up to the bad people in the industry. The credit also goes to the Government for placing their faith in a very young officer (she is from the 2010 batch).
It's a two-way street. We need to put our faith in our civil servants, and in turn, they should do honest work that improves the quality of the people they serve.
TV Anupama is a brilliant example that if you believe it and work hard and honest, you can bring change.
Kerala is literally a better place because of her initiatives.